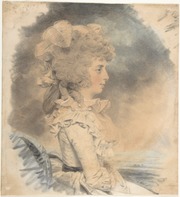 These are the dates for the upcoming Discussion Group Meetings.
Thursday January 17th 7pm


Reading Early Reviews of Jane Austen
Sunday February 10th 1pm


Reading a non-Austen book
Marriage by Susan Edmonstone Ferrier
Published in 1818, is of course in the public domain: and you can read it for free online at Project Gutenberg (or download to your e-reader). Further, numerous hard copies of the novel are currently available for sale through Abe Books: https://bit.ly/2AI5cCs
To learn a bit more about Ferrier and her work, you might take a look at this warm panegyric from the novelist Val McDermid: https://bit.ly/2zl0sAL
Thursday, March 21 7pm


Second Annual "Janie Awards" This one will focus on Austen's writing. 
Saturday, May 4th Noon


Edward Ferrars: A Second Look
 Contact Sarah Rose Kearns for location and more information.
rose@janeaustenspersuasion.com