The New York Metro Region held a virtual Birthday Meeting on Saturday, December 5, 2020, featuring culinary historian Carl Raymond.  More than 85 people from the tri-state region, the USA, and around the world were in attendance. The topic was the Georgian and Regency dining experience.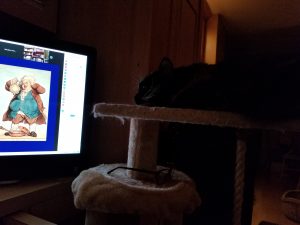 Mr. Raymond's talk, with colorful slides, culled food and meal descriptions from Jane's letters, novels, and juvenilia. He specifically discussed the 1746 cookbook by author Hannah Glasser, who is referred to as the "mother of the modern dinner party."  Mr. Raymond described how changes in society and economics led to the development of the modern dining room and the new trend of dinner parties thrown to show off wealth and attract suitors. In conjunction with the modern dining room, he connected it to the popularity of health spas such as the one at Bath.
His talk concluded with a description, with illustrations, of the typical Georgian table. Connecting the threads, he described the food on the Austen family table and the meals served to Mr. Darcy.  Mr. Raymond trained at the French Culinary Institute and has worked in education and programming for Merchant's House and other museums.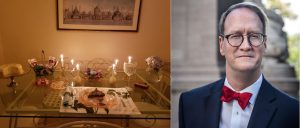 -Patricia Maniscalo