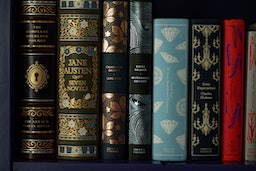 Wednesday, March 17, 7pm  We'll discuss excerpts from Mary Lascelles' book, Jane Austen and Her Art.
We'll be discussing an essay on the novels of Jane Austen by the Victorian critic — and life partner of the novelist George Eliot — George Henry Lewes, published in Blackwood's Magazine in 1859.  Please contact Sarah Rose Kearns to obtain a PDF of the text to be discussed.
    No group meeting in April since we're having the French Connection meeting.
    Thursday, May 20th, 7 pm.  Discussing  The Woman of Colour by Anonymous
    Thursday, June 10, 7 pm.    Fourth Anuual "Janies" Awards. 
Contact
Sarah Rose Kearns  at rose@janeaustenspersuasion.com
on how to attend.