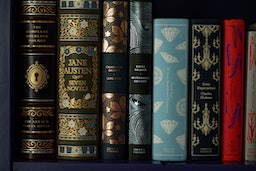 Thursday, August 19 at 7 pm 
The focus is Mansfield Park and its connection to classic fairy tales. Specific questions will follow, as well as a short reading assignment. (Hint: don't just focus on Fanny.)
No group meeting in September.
Thursday,  October 28 at 7 pm (NB: fourth Thursday)
" 'My sore-throats, you know, are always worse than anybody's': Mary Musgrove and Jane Austen's Art of Whining" is an article by Jan Fergus that will serve as our starting point for a discussion of Austen's ability to make us exclaim "I know someone just like that!"
Thursday, November 18 at 7 pm
"And they lived happily ever after…" Let's consider how likely that phrase is for the various pairs — not just heroes and heroines — that marry in Austen's novels.
Contact Sarah Rose Kearns  at rose@janeaustenspersuasion.com on how to attend.
All discussion group meetings currently scheduled to be held over Zoom.