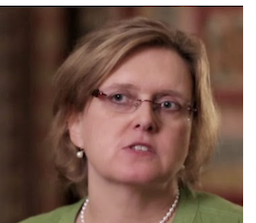 Speaker: Alden O'Brien,
DAR Museum Curator of Costumes and Textiles
Americans copied European fashion to different degrees. Fashionable urban elites had the means to imitate the styles of London and Paris, but how were more extreme styles received? Fashion news reached small towns and rural areas, but were women there able and ambitious to follow it closely? What if your religion distrusted the vanity of fashion? How far behind the times, and how dependent on "homespun," were those on the frontier? Who wore what, where, and when?
Our speaker, Alden O'Brien, is curator of costume and textiles at the DAR Museum in Washington DC. She holds a BA in Art History from Barnard College and a MA in Museum Studies: Costume and Textiles from FIT. She recently curated "An Agreeable Tyrant: Fashion after the Revolution" (agreeabletyrant.dar.org), which exhibited over 50 garments documenting Americans' response to European fashions 1780-1830. Alden specializes in linking fashion and textile history to other decorative arts and cultural trends. Her exhibit "A Piece of Her Mind: Culture and Technology in American Quilts" included a quilt with a Gothic-themed textile. Alden has presented at JASNA AGMs in 2015, 2016, and will be a speaker at its 2020 Virtual AGM.
For the safety of all, this will be an online (Zoom) meeting.
Cost: FREE   Donations are welcome (to assist with offsetting technology fees) and may be sent via PayPal to treasurer.jasnany@gmail.com
OR
Please send a check, payable to 'JASNA-NY', to our Treasurer:    Christina Feicht, 150 E 69th St, Apt 7H, New York, NY 10021.
CLICK HERE  to register for this meeting
After registering, you will receive a confirmation email which will contain information explaining how to join the meeting online.
Please feel free to share the event details; please do not share the access details (as they are unique to you).