Judging a Book by Its Cover: 70 Years of Penguin Classics
October 1, 2016 - Penguin Classics turns 70 this year, and to celebrate, members of JASNA-NY were invited to attend
Read more.
The Cooper Connection: The Fall Regional Meeting
September 12, 2016 - On Saturday September 10, members of JASNA-NY joined together an hour earlier than usual, braving both
Read more.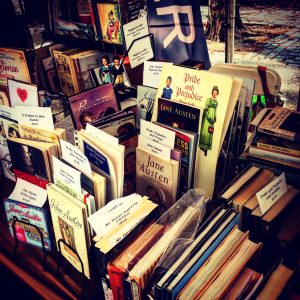 Brooklyn Becomes Booklyn
September 20, 2016 - In New York City and Brooklyn in particular, there are several signs that fall is in
Read more.
For previous events, CLICK HERE for our News & Events Archive.